Welcome to Thursday Quotables! This feature is the place where you highlight a great quote, line or passage you've discovered in a book you're currently reading. Whether it's something heart-warming, heart-breaking, funny or inspiring, Thursday Quotables is where my favourite line(s) of the week will be, and I invite you to join in! It's hosted by Lisa at BookShelf Fantasies, so be sure to check her out :)
I'm reading two great books this week, My Life Next Door by Huntley Fitzpatrick, a re-read of an adorable contemporary romance, and Apollyon, the fourth book in Jennifer L Armentrout's Covenant series, which continues Alex's adventure with gods, half-bloods, and discovering who she is.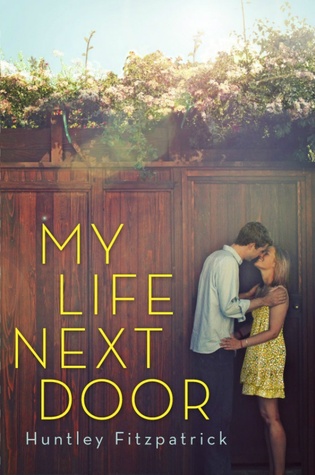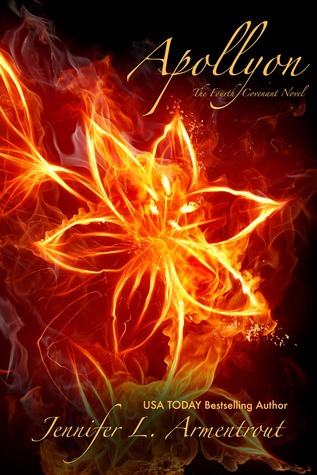 I've picked a quote from each book which I really loved:
My Life Next Door: (between our main characters Jase and Samantha and four-year-old George)
"Is Jase already gonna marry you?"
I start coughing again. "Uh, No. No, George. I'm only seventeen." As if that's the only reason we're not engaged.
"I'm this many." George holds up four, slightly grubby fingers. "But Jase is seventeen and a half. You could. Then you could live in here with him. And have a big family."
Jase strides back into the room, of course, midway through this proposition. "George. Beat it. Discovery Channel is on."
George backs out of the room but not before saying, "His bed's really comfortable. And he never pees in it."
How adorable is that?? I want me some George in my life.
Apollyon: "Desire wasn't the only thing between us. There was so much more: forgiveness, acceptance, relief, and most importantly, love. Not the kind of love that was fuelled by need and destroyed cities, but the kind that rebuilt them, that much I knew."
Aiden x Alex forever
Have you read these books? What quotes grasped your heartstrings this week? Let me know in the comments below!