Welcome to Thursday Quotables! This feature is the place where you highlight a great quote, line or passage you've discovered in a book you're currently reading. Whether it's something heart-warming, heart-breaking, funny or inspiring, Thursday Quotables is where my favourite line(s) of the week will be, and I invite you to join in! It's hosted by Lisa at BookShelf Fantasies, so be sure to check her out :)
The book I'm reading this week is Unravel by Tahereh Mafi. It's the second in a trilogy about a girl with a mysterious power so that anyone she touches gets really hurt. It's really good so far!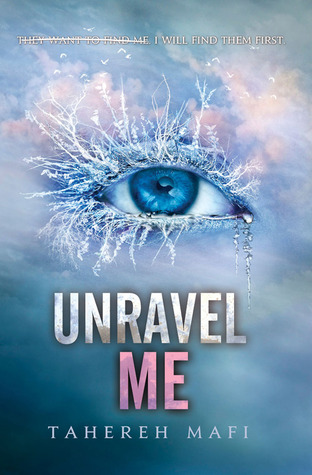 "How many times, I hear a voice whisper in my head, how many times will you apologise for who you are?"
I think this is really applicable to people, especially those who are quiet or have low self esteem, and just automatically apologise for everything even if it's not their fault. My mother used to always tell me to stop apologising all the time. Luckily I don't do it as much any more, but I love how this quote kinda makes you think that every time you apologise when it's not your fault, you're really apologising for who you are.
Have you read this book? What quotes grasped your heartstrings this week? Let me know in the comments below!