Welcome to Thursday Quotables! This feature is the place where you highlight a great quote, line or passage you've discovered in a book you're currently reading. Whether it's something heart-warming, heart-breaking, funny or inspiring, Thursday Quotables is where my favourite line(s) of the week will be, and I invite you to join in! It's hosted by Lisa at BookShelf Fantasies, so be sure to check her out :)
The book I'm reading this week is Shatter Me by Tahereh Mafi. It's the first in a trilogy about a girl with a mysterious power so that anyone she touches gets really hurt, and one man trying to exploit that and turn her into a monster. It's really interesting and I think the description is amazingly well written.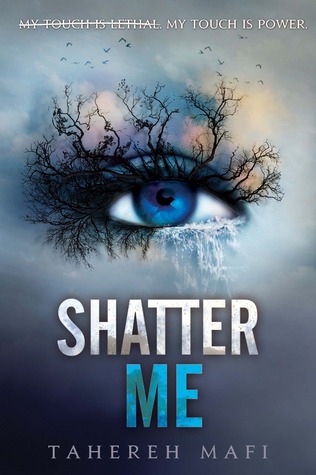 "Hope is hugging me, holding me in its arms, wiping away my tears and telling me that today and tomorrow and two days from now I will be just fine and I'm so delirious I just might believe it."
I love that this quote makes our hero question the possibility of hope even though she has never had any reason to.
"It's nearly impossible to beat gravity when no one is willing to give you a hand."
Does it ever feel like the entire world is crushing your soul and spirit and everyone is just there watching but not helping in the slightest?
Have you read this book? What quotes grasped your heartstrings this week? Let me know in the comments below!