Welcome to Thursday Quotables! This feature is the place where you highlight a great quote, line or passage you've discovered in a book you're currently reading. Whether it's something heart-warming, heart-breaking, funny or inspiring, Thursday Quotables is where my favourite line(s) of the week will be, and I invite you to join in! It's hosted by Lisa at BookShelf Fantasies, so be sure to check her out :)
The book I'm reading this week is Ignite Me by Tahereh Mafi. It's the final in a trilogy about one girl who discovers she has a a powerful gift and must untie friends and foes alike to defeat the common enemy in a war that could shatter the world. I'm flying through this trilogy, it's so amazing! I can't wait to see how it ends.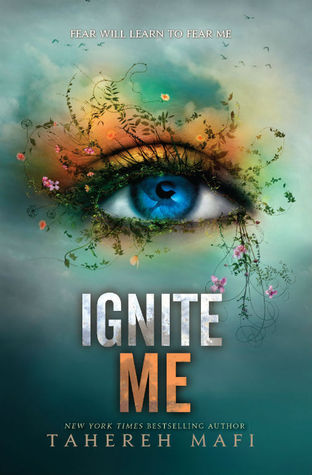 My quote this week is from Warner, a man with a troublesome past with shady morals who you can't help but love. His love for Juliette is also something to be admired, as there's nothing he wouldn't do for her:
"You deserve so much more than charity. You deserve to live. You deserve to be alive." He's staring down at me, unblinking. "Come back to life, love. I'll be here when you wake up."
Have you read this book? What quotes grasped your heartstrings this week? Let me know in the comments below!