Welcome to Thursday Quotables! This feature is the place where you highlight a great quote, line or passage you've discovered in a book you're currently reading. Whether it's something heart-warming, heart-breaking, funny or inspiring, Thursday Quotables is where my favourite line(s) of the week will be, and I invite you to join in! It's hosted by Lisa at BookShelf Fantasies, so be sure to check her out :)
The book I'm reading this week is The Iron Queen by Julie Kagawa. It's the third book in the Iron Fey series, continues the quest of Meghan, a half human and half Faery Princess, as she navigates through the Faery world she's only recently discovered and tries to save a home she never knew she had from the deadly and dastardly Iron King. It also has a great romance with Ash, a Faery Prince as well as other wonderful Faery characters.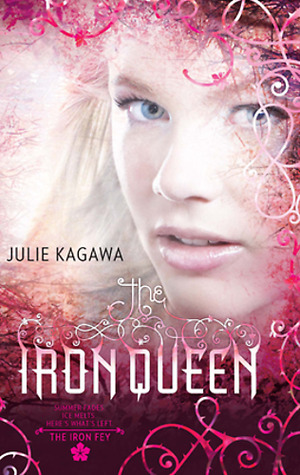 My quote this week is on YA's most fond romance option: forbidden love.
"Summer and Winter were supposed to be enemies. We were not supposed to cooperate, we were not supposed to go on quests together and, most important, we were not supposed to fall in love."
There's something about forbidden love that's so exciting, even when I've read so many of them lately. This one is just as exciting and cute as Rose and Dimitri (Vampire Academy), Adrian and Sydney (Bloodlines) and Alex and Aiden (Covenant series).
Have you read this book? What quotes grasped your heartstrings this week? Let me know in the comments below!