Welcome to Thursday Quotables! This feature (which I have just started) is the place where you highlight a great quote, line or passage you've discovered in a book you're currently reading. Whether it's something heart-warming, heart-breaking, funny or inspiring, Thursday Quotables is where my favourite line(s) of the week will be, and I invite you to join in! It's hosted by Lisa at BookShelf Fantasies, so be sure to check her out :)
The book this week is A Court of Thorn & Roses by Sarah J. Mass. It's the first in a brand new series by the same author who wrote the Throne of Glass series, and is kind of a Beauty and the Beast retelling with a touch of the supernatural (faeries!).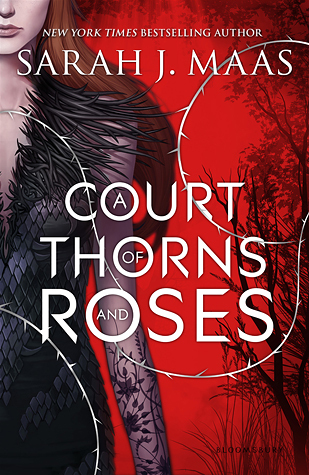 The quote I've chosen this week is:
Quote: "I let the dawn creep inside me, let it grow with each movement of his lips and brush of his tongue against mine. Tears pricked beneath my closed eyes. It was the happiest moment of my life."
I'm almost finished this book, and so far it has been a roller-coaster of feels. The line above just made me sigh and cemented my already solid love of Tamlin. I want this book to just go on forever and ever and ever.
Have you read this book? What quotes grasped your heartstrings this week? Let me know in the comments below!