Does anybody have any tattoos? I think if you're going to wear ink on your body for the rest of your life, it should be something completely meaningful to you. Think about it for months beforehand, to ensure it's something you want to get. And for book lovers, what better tattoo to get than something regarding the literary world? Show off to the world (or even just yourself) a favourite line from one of your much-loved books by inking it!
I did it myself just this year, by getting a quote from one of my favourite book series of all time, the Bloodlines series by Richelle Mead. It remains one of the best things I've ever done! So I thought, what are some other tats other book lovers have gotten? I've complied a list for anyone who may be thinking of getting a bookish tattoo themselves.
Always wear your lit on your sleeve.
Starting with my own one, of course :)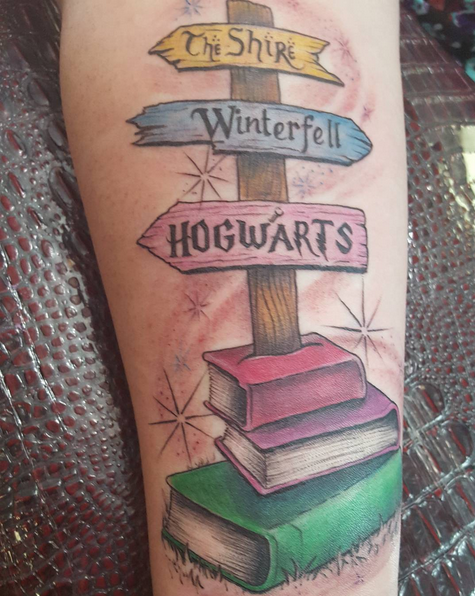 So those were just some of tattoos I've found that I believe are so inpiring, especially in how sad the world is today. Do you guys have any tattoos? If so, what are they of? Would you ever get one? Let me know in the comments below!