One of the first life lessons we're ever taught is not to judge a book by its cover. This is normally in response to judging people, but they are also true when picking out the next book to read.
Now a great book cover does not mean the book will be great. Just as a terrible book cover means a book will be terrible. Example: The Fiery Heart by Richelle Mead is part of one of my favourite series ever, but man, is that cover terrible.
*I don't understand why the girl is looking cross-eyed in it?!?*
Ahem. My point, which I do have, is that even though we SHOULDN'T judge books by their covers, it's hard not to when so many beautiful covers are coming out recently. Sometimes I add books to my To-Read shelf just because of the cover! So in this post I'm going to mention my top 10 favourite book covers - however I'm only choosing books that are on my Goodreads shelves, either read or to be read. So let's go!
#10. The One by Kiera Cass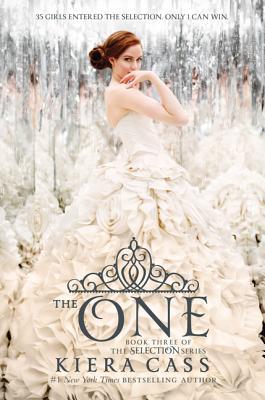 Just look at this beauty. This series gets a lot of slander, which I understand, but you can't deny that those covers are simply gorgeous. Out of the five books in the series, this one is easily my favourite.
#9. Cruel Beauty by Rosamund Hodge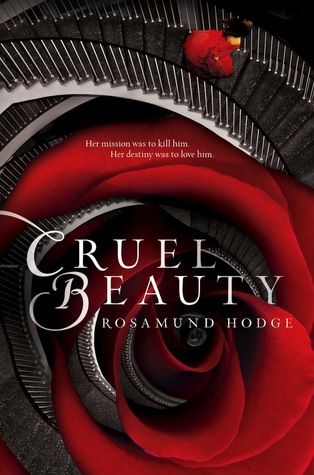 I haven't read this one yet, but I can't wait to! It's a Beauty and the Beast retelling for starters, but besides that, this cover is simply stunning. The twirling staircase intermingling with the red rose is just so pretty! Looking at it now makes me excited to read it!
#8. Red Queen by Victoria Aveyard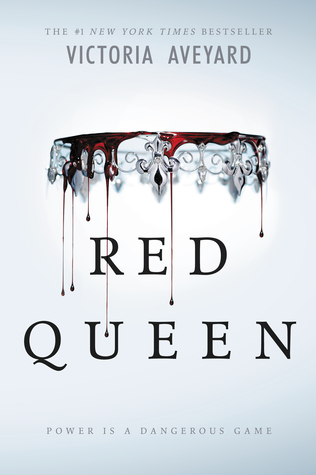 This book was easily one of my favourite reads of 2015. I wasn't expecting much but was blown away. Part of that is because of this cover. The plain white with the crown dripping blood... Just wow.
#7. Winter by Marissa Meyer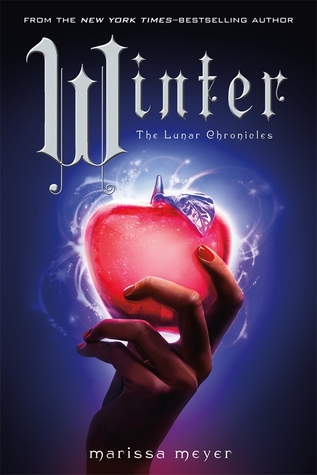 The covers for all the books in this series are beautiful, but Winter is my favourite. I'd read the series originally in my Kindle but I had to buy the physical copies because... well just look at it!
#6. Lady Midnight by Cassandra Clare
The newest book is Cassie's Shadowhunter world really grabs you - seeing Emma with her sword and her long hair flowing. Plus, if you look closely, you can see the Institute upside in the background! It's the little details that make this cover so awesome.
#5. Magonia by Maria Dahvana Headly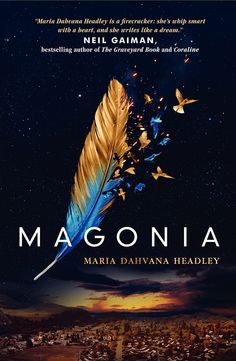 Another beautiful cover on my TBR! I actually haven't a clue what this book is about but that cover is enough to make me give it a shot, haha.
#4. The Problem With Forever by Jennifer L Armentrout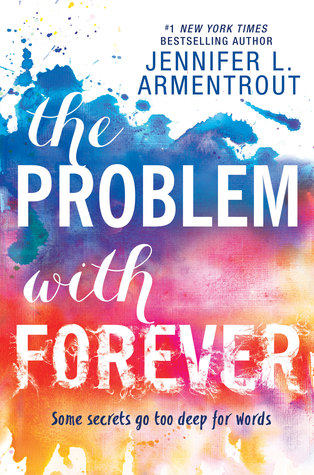 This is definitely my favourite cover of Jen's books, just look at those watercolours! It's so pretty and soothing. While this isn't my favourite of Jen's books, it is my absolute favourite cover.
#3. City of Heavenly Fire by Cassandra Clare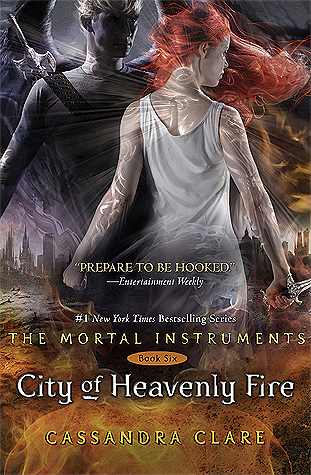 An epic finale has to have an epic cover, right? Just seeing Clary and Sebastian in their contrasting colours is enough to make me squeal. Clary's hair, her tattoos, Sebastian's wings... Gah! Love it.
#2. Ignite Me by Tahereh Mafi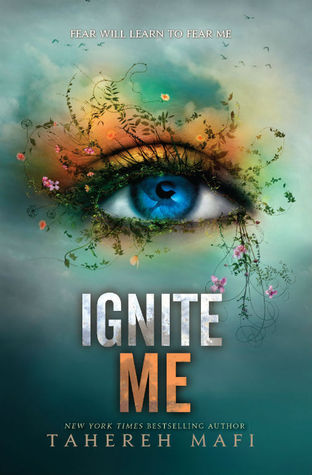 Who knew you could make an eye so attractive?? I never really understood why there's an eye on each of the covers for this series, but I love the colours and the flowers in this one. I wonder could I put flowers on my eyelashes?
#1. Clockwork Princess by Cassandra Clare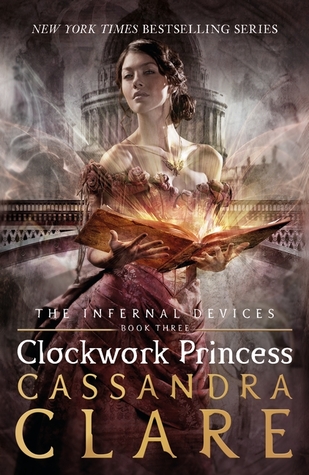 Yes, I know there's 3 Cassandra Clare books on here! I can't help it, I love her covers. Clockwork Princess is my favourite of the Infernal Devices trilogy, and Tessa is one of my favourite literary characters of all time. So it kind of makes sense that a cover featuring her is on this list, right? Between the colours, and Tess' dress, and the light wings coming out of her back... Gah it makes me itchy to read that series again!
So those are my ten favourite book covers. By the way, none of those are in order, for those wondering. I saw dozens more beautiful covers of books I hadn't read or heard of, and if I'd put those on, we'd be here all day! What are your favourite covers, and what ones did I miss? Let me know in the comments!