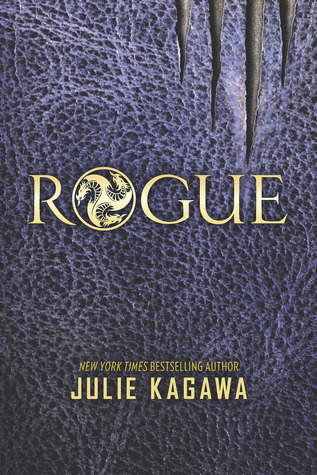 Book
: Rogue, Julie Kagawa
Publisher
: Harlequin Teen
Release Date
: April 28th, 2015
Deserter. Traitor. Rogue.

Ember Hill left the dragon organization Talon to take her chances with rebel dragon Cobalt and his crew of rogues. But Ember can't forget the sacrifice made for her by the human boy who could have killed her—Garret Xavier Sebastian, a soldier of the dragonslaying Order of St. George, the boy who saved her from a Talon assassin, knowing that by doing so, he'd signed his own death warrant.

Determined to save Garret from execution, Ember must convince Cobalt to help her break into the Order's headquarters. With assassins after them and Ember's own brother helping Talon with the hunt, the rogues find an unexpected ally in Garret and a new perspective on the underground battle between Talon and St. George.

A reckoning is brewing and the secrets hidden by both sides are shocking and deadly. Soon Ember must decide: Should she retreat to fight another day…or start an all-out war?
I enjoyed this book better than Talon, but the characters still bugged me a bit, especially Riley. I really wanted to slap him a few times (okay, more than a few times.) Ember too, as she still carries an awful lot of those stereotypical YA leads traits.
Plus, there's this awful love triangle, which again carries basically every trait YA books have - the bad and the good guys, the boys both hate each other, the girl is torn between them, yada yada yada. So typical! And annoying.
I think the best way to describe is that Ember's dragon is attracted to Riley, but her more humane side is attracted to Garret. I think I'm officially Team Garret, however, as Riley's attitude is really unattractive in this book. It made me so so angry!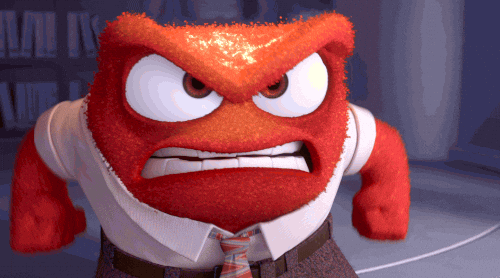 The only redeeming quality of this book is the fact that I still love Garret. I'm about 70% sure that he's the endgame ship, and it's my only hope. We know that Riley loves Ember too, and can't be without her, but they haven't had as many swoon-worthy moments like Garret and Ember have.
"Tell me to stay," he whispered, his voice a low, husky rasp, "and I will."
HOWEVER. You still get some kickass fight scenes, and WE FINALLY SEE SOME DRAGONS!! Yay. They were few and far between in Talon, so it was great to see more of them here. Despite Ember being annoying and stereotypical and NEVER DOING WHAT SHE WAS TOLD, I couldn't get mad at her whenever she got dragon on. I mean, who could?
Ember, Garret and Riley are stuck together for this book, trying to save the hatchlings Riley has hidden and escape the tyrannous St George and Talon, who are both looking for all three of our heroes' heads. Garret and Riley reluctantly work together, but Riley's knowledge of Talon and Garret's knowledge of St George made them the perfect team for escaping, even if neither would admit it.
The cliffhanger almost made me cry and start reading Soldier as soon as possible. The fact that's called Soldier means we finally get more Garret backstory, which I can't wait! I'm really curious as to how this will play out in the next few books, and how our heroes are going to prevail. Despite the annoying clichés, Kagawa's writing is still entertaining enough to get me invested in the story and want our characters to win.