Welcome to Thursday Quotables! This feature is the place where you highlight a great quote, line or passage you've discovered in a book you're currently reading. Whether it's something heart-warming, heart-breaking, funny or inspiring, Thursday Quotables is where my favourite line(s) of the week will be, and I invite you to join in! It's hosted by Lisa at BookShelf Fantasies, so be sure to check her out :)
The book I'm reading this week is Lady Midnight by Cassandra Clare, the first in a new series in her world of Shadowhunters and Downworlders. I love coming back to this world and her new characters are really refreshing. Emma is a wonderful protagonist (and way better than Clary!)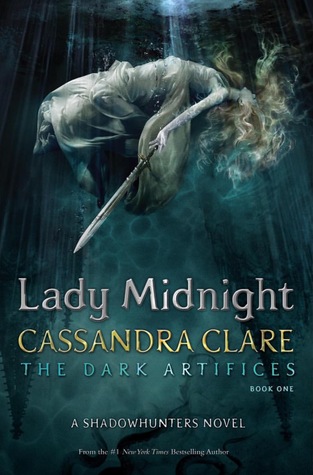 My quote this week is a funny quip between Emma and her friend Cristina about the Clave's Law.
"That's not the spirit of the law, Emma, remember? 'The Law is hard, but it is the Law'."
"I thought it was 'The Law is annoying, but it is also flexible'."
I laughed out loud at this line, and it's also true because in this world, the Shadowhunting Law is incredibly tough, with almost no room for changes.
Have you read this book? What quotes grasped your heartstrings this week? Let me know in the comments below!