I wrote a post last year about my top 10 books of 2015, and I thought I'd do the same again this year. Unfortunately, I didn't have such a great reading year in 2016 as I did in 2015. I re-read a lot of books and there weren't a lot of new books that completely astounted me or gave me a book hangover. So these books mightn't necessarily be released this year, but I read them this year.
10. An Ember in the Ashes, Sabaa Tahir
Release Date: February 9th, 2016
After reading a lot of "meh" books, I was delighted by how much I adored this book! I loved the characters, the story and the setting. I devoured it in a couple of days and dived straight for the sequel.
9. A Game Worth Watching, Samantha Gudger
Release Date: January 10th, 2013
Goodreads recommended this book to me one day as I'd read a lot of contemporary books, and it sounded good so I thought, what the hell? And I was pleasantly surprised by how much I enjoyed it. The character development is great, and it's realistic as well. Having heard nothing about it, I'm really glad I read it.
8. Defending Taylor, Miranda Kenneally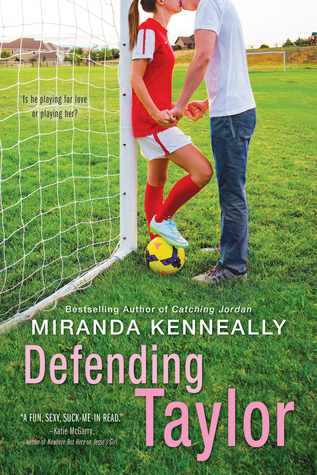 Release Date: July 5th, 2016
This book is part of a series I already adored, and I devoured this book on a lazy Sunday because it was so unputdownable! Each book in this series can be read as a stand alone, and it tells the story of a girl who was caught out in a lie and has to face the repercussions of her actions. I just loved it!
7. A Court of Mist and Fury by Sarah J Maas
Release Date: May 3rd, 2016
I bet there'll be very few YA Top 10 lists that don't have this book. Everyone adored it, everyone loved the characters and the story. It was a winner of a Goodreads Choice Award. And for very good reason. This series, in my opinion, is better than Throne of Glass. Maybe because it's a retelling of fairytales and I just love those? I love it. And I loved this book.
6. To All The Boys I Loved Before & PS I Still Love You, Jenny Han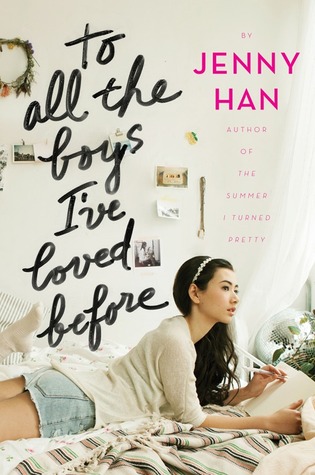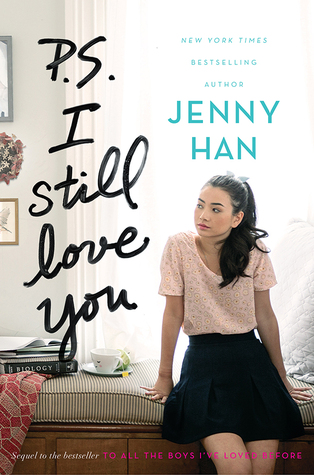 Release Dates: April 15th, 2015 & May 26th, 2015
I'm putting these books together as I read them together and I adore them both. They seem like your predictable love stories,

where a boy and girl fall in love, learn some life lesson and live happily ever after.

But the amazing characters and chemistry and family love makes it impossible to read th

ese

books and NOT smile like a goofball the entire time.
*After looking for the pictures for these books on Goodreads, I've just discovered Jenny Han is turning this book duo into a trilogy!! Lara Jean's story continues in 2017. Cue the squeals!!!*
5. Empire of Storms, Sarah J Maas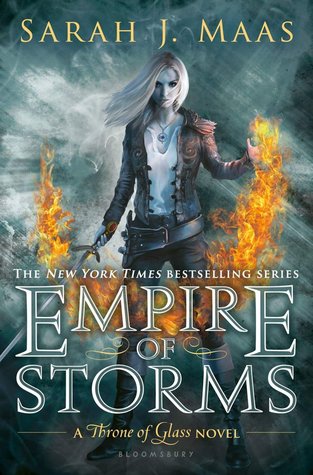 Release Date: September 6th, 2016
One of the most epic fantasy series of this decade's newest edition had to make an entrance on this list! This book was an amazing sequel to the Throne of Glass series, although its size definitely intimidated me. But it was still such a worthy sequel, and the characters have come so far since the first book.
4. Walk the Edge, Katie McGarry
Release Date: March 29th, 2016
Katie McGarry is one of those authors that I automatically read whenever I get a new book of hers. Walk the Edge is my favourite in this series so far, and the relationship between the two main characters is just incredible.
3. Lady Midnight, Cassandra Clare
Release Date: March 8th, 2016
I met the author at a book signing of this book and it was incredibly awesome. I don't think Cassandra Clare will ever let go of the Shadowhunter world, she has so many ideas with it! But when you get great books like Lady Midnight, I really don't mind.
2. Stars Above, Marissa Meyer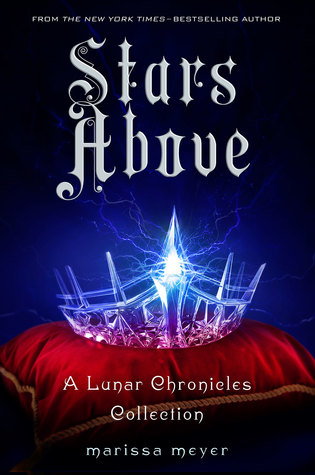 Release Date: February 2nd, 2016
This book has a lot of little tales regarding the characters in the Lunar Chronicles series, and one story after the events of Winter. It was the perfect finale to one of my favourite series ever, and it brought closure that Winter didn't. I absolutely loved it.
1. The Bane Chronicles, Cassandra Clare
Release Date: February 11th, 2014
Magnus Bane. What else is there to say? This book had all little stories regarding Magnus, and it makes you so much closer to his character. All the other characters from the series of TMI and TID make an appearance in some shape or form, and they were just great.
So those were my top 10 books of 2016. They aren't in order, by the way. I actually think, even after reading almost a hundred books this year, there are only about ten or twelve books I really loved. Which is sad. Here's hoping 2017 will be a better reading year!
What were your favourite books of 2016? Let me know in the comments below!