Hi everyone!
Can you believe it's October already?? Where did the year go? Schools are starting up again, shops all over the world are stocking up on Hallowe'en (and Christmas) decorations, and Starbucks are selling pumpkin spice coffees! It's officially Autumn, guys.
Of course, because school has started again, and I also started a new job as a teacher in a Montessori preschool, I don't have much time for reading. (I should really be working on my assignments instead of writing this blog post!) Whenever I read at night I have to st

op

after only a chapter or two because I phyically can't keep my eyes open. So my TBR for this month is going to very manageable. I didn't read that much in September, either.
So here's my TBR:
I'm halfway through the second book in the Dark Materials series, and I'm really enjoying it so far! Phillip Pullman really knows how to write in a way that visualises the entire scene as if you're in the story too.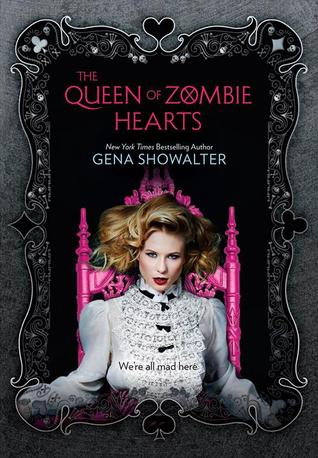 I'm re-reading The White Rabbit Chronicles, on the third book, and loving it just as much as the first time around! Ali is such a funny protagonist. I'm halfway through this book too, so I should get it done in the next few days.
After reading The Subtle Knife, I hope to finish the series with The Amber Spyglass. Will it be a satisfying conclusion to the series? I think so.
And then I of course have to finish the White Rabbit Chronicles with A Mad Zombie Tea Party. It'll be sad to say goodbye to this world (again) but it ends wonderfully, and I can't wait to experience it again!
I probably won't get around to this book this month, but I'll add it anyway. I have an ARC of Enoch and I hope to read it once I finish my other series.
So there's my way too ambitious TBR for October! Do you guys think I will manage it? What books have ye got for your TBR? Let me know in the comments below!