Do you ever feel that reading has become more of a chore recently?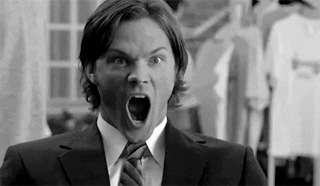 Not in a bad way! Don't get me wrong; I still love reading. But I set myself a 100 book reading challenge on Goodreads this year, and I've found that I'm either on track or one book behind (right now I'm TWO books behind schedule). And suddenly, whenever I read I find myself thinking "I have to have this read in the next three days or I'll be behind schedule." And I'm realising that that's kind of taking the fun out of reading. I can't re-read books anymore as they aren't counted in the Goodreads Challenge and with college starting up again, I'm going to have even less time that usual to read. (Even though I still keep re-reading books because they're too good NOT to read, haha.)
And other times, I'll be reading, but I'll get this inexplicable urge to look up random videos on YouTube, or check my FB or Instagram, or go get food. It's like I can't concentrate. I guess this could also be called a reading slump, lol. Still, it's really depressing sometimes, especially when there's so many books I have waiting for me to read or when I get emails from authors requesting a review in exchange for a book and I don't feel that urge to sit down and read.
Does anybody else feel this way, or is it just me?