You know, I haven't add the urge to sit down and do a proper post in so long. It's almost like I have a blog hangover! I've done promotional work for authors, but nothing substantial. So, this is my first proper non-review post in a while! I'm quite excited to write this, actually. I decided to do my top 5 favourite contemporary books, mainly because I mostly read fantasy series, but there's still a special place in my heart for those ordinary, relatable, contemporary stand-alones. While there are contemporary series, I'm going to focus on stand-alones for those looking for a quick summer read! So let's begin.
I've re-read this book a few times, and I've loved it every single time! It's a story of first loves, forbidden romances, set during the summer. Our main character is Samantha, a girl who's always had a structured lifestyle, so much that she finds her neighbours' huge, chaotic household completely fascinating. And when she realises she's falling for one of eight children, Jase, Samantha learns a lot about what makes a family a family and what you'll do to protect the ones you love. A perfect summer read.
This book took me completely by surprise but it's a story that keeps a smile on your face the entire way through. I read a review from a fellow blogger/good friend and she loved it so much, I just knew I had to get it! And I'm so glad I did. It's the story of Simon, who is in an online relationship with someone simply known as Blue. They're falling hard for each other, but life gets complicated when Simon finds himself being blackmailed by a fellow classmate, and Blue's identity is put at risk. Read this when you're feeling sad and need a pick-me-up, because I guarantee this book will do the job!
These books are technically part of a four book series, and yes I know I'm already breaking my own rules about them being stand-alones. #sorrynotsorry. However, these books are not very well-known but I think they are so amazing that they deserve to be promoted. These two books tell the story of Reid and Dori. One is a celebrity, the other is a daughter of the pastor. They shouldn't like each other; they're complete opposites. Yet, somehow, they are exactly what the other needs during rough times. These two books detail their love story, and we see them fight demons inside. But I felt they were so powerful and impactful and helps you see that all types are love is possible.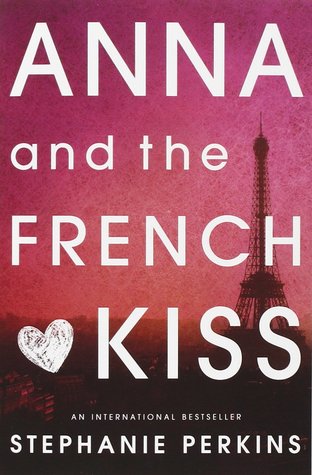 One of the first contemporary books I read, this book is beyond adorable. It's full of first-world problems, crushes, learning French, boarding schools, black and white films. Yet despite all this, the romance and the friendships and the Paris setting more than make up for the melodrama and angst. It's a

a fun, light read if you're looking for a cute romance in the most romantic city in the world.
I was torn between this book and If I Stay. But the cuteness of the characters and the story won this book out, as that's what I look for in a good contemporary book. Lara Jean is a quirky, innocent, naive young girl but is so completely likable that it's impossible to stop reading about her life. And this book deals with Lara Jean's five big crushes having found out she loved them and dealing with the fallout from that. But it's still quite unpredictable and just a pleasure to read.
So these are the five stand-alones I've loved. I could've chosen loads more, and there are some contemporary series that I've loved as well, by Katie McGarry, Miranda Kenneally, Jennifer L Armentrout, and more. But I'd never stop typing if that was the case!
Do you read contemporary books? Did I land on some of your faves? Or are there more you can recommend to me? Let me know in the comments below!