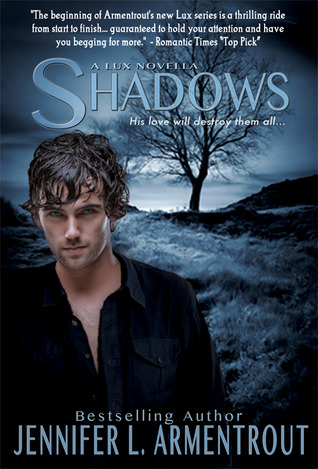 Book
: Shadows, Jennifer L. Armentrout
Publisher
: Entangled Publishing
Release Date
: February 21st, 2012
When she nodded
, he bent down, pressing his head against her forehead. "Seriously though, I want this—I want you." The earlier awkwardness was gone from his voice. He was all intent and purpose now. "More than I've ever wanted anything."
This book tells the story between Daemon's brother Dawson and Bethany, and how their love for each other changed everything.
I won't say much as it is a novella and I don't want to ruin it for anyone, but oh my God, this was just so sad. Knowing what was going to happen made the romance between Dawson and Beth really bitter-sweet.
They were really just so cute together! They definitely have potential and while I'll always prefer Daemon and Katy I can't deny that
Jennifer L. Armentrout
wrote the romance between them really well and had me bawling my eyes out at the end.
Daemon's reaction at the end was especially heart-breaking. But it definitely gave more light to the reason why he was such a "jerk-face" (see what I did there?) to Katy in the first book.
I would definitely recommend to any Lux series fan; however I would read it after Obsidian, the first book, as it does give away a lot.